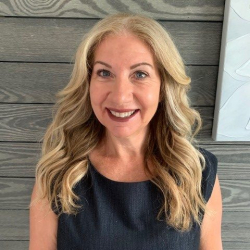 Hi! I am Kathy Kakleas, Patient Care Coordinator for Onsite Hearing Care. I am here to answer all your questions and assist in scheduling a visit with our team.
Onsite Hearing Care provides a free hearing care appointment right in your loved one's home.
Screening – Full exam
Evaluation – Test hearing comprehension
Clean and Check – Clean current hearing aids
Batteries – FREE month supply of batteries
What people say.
Our community has had the great opportunity over the last few years to work closely with On-Site Hearing to support and care for our residents.  Understanding the importance of being able to hear well effects overall engagement, the partnership to work with On-Site Hearing to come to the community and help our residents has made great improvement in their quality of life.  Fran, Hank and Randy are very professional and dedication to their important roles in assisting residents with their hearing and wellbeing.

Executive Director, Evans Park at Newton Corner / A Benchmark Senior Living Community

I recently had the opportunity to experience the services of Onsite Hearing Care first hand. John Caruso the Hearing Healthcare Specialists performed a hearing test for me, as he would one of our residents. He was patient, kind, communicative, answered every question and took his time with me. In the 6 months that Onsite Hearing Care has been assisting our residents, I have had nothing but positive feedback. This is a professional organization, they communicate well with our wellness team and our residents and responsible parties. I've been very impressed at the service, the professionalism and the lack of a high-pressure sales pitch. It is clear that Onsite Hearing is looking for the best solutions and outcomes for our residents.

Executive Director, Sunrise of Cohasset