But most importantly, we work together with your family, discussing any re-programming, repairs, or purchases prior to offering our services to residents.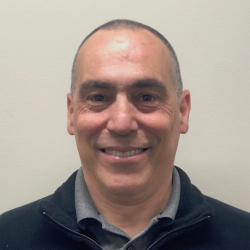 Michael Fellman
Director of Clinical Operations – Audiology
Undergraduate, University of Massachusetts, BS- Psychology
Masters, Northeastern University, MS- Audiology
Doctorate, University of Florida, AuD- Audiology
Clinical fellowship VA outpatient Clinic, Boston, MA
Founder of Mass. Audiology
Divisional Vice President of Sales for Oticon, Inc.
Focus on rehabilitative Audiology specializing in amplification, assistive listening devices and practice management. Member of Massachusetts Association for Speech Hearing and Audiology. Member of American Speech Hearing Language and Hearing Association. Member of the American Academy of Audiology.
Married 25 years, Wife Tamara, Kids Beatrice 20 and Giselle 18.
3 dogs. Sports of all kinds, landscaping, kayaking, doing absolutely nothing in a sunny place, family and friends.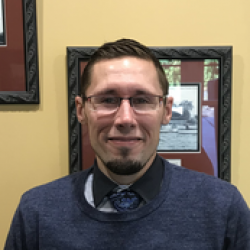 Chris Walton
Licensed Hearing Instrument Specialist
Christopher Walton has worked in the hearing health industry for over 10 years. He currently practices in Massachusetts as Licensed hearing instrument specialist. Christopher believes that in order for someone to feel comfortable in making a decision to improve their hearing health, they also must feel comfortable with the professional they are working with. Taking time to explain the technology and benefits is important, but also being compassionate and understanding. Hearing health runs in the family as both his father and brother are currently in the field. In his free time he's enjoys fishing off his kayak in the summer. Going to Record shops and collecting and listening to vinyl albums on his vintage turntables. He also is a big Boston sports fan and attends Red Sox and Celtics games. He previously worked for Miracle Ear and Hear USA before joining the Onsite team and is looking forward to sharing his knowledge and excitement with others.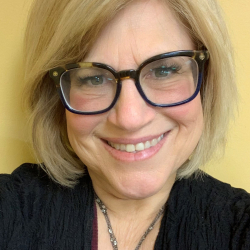 Tamar Katz
Tamar Katz, LHIS brings 35 years of experience in the hearing health field to Onsite Hearing Care. Tamar knows that a thorough hearing evaluation is only the beginning of the process to hearing better. She finds that listening to her patient's hearing needs, providing them with hearing technology expertly programmed to their particular hearing needs and providing ongoing exceptionally caring service lead to a patient's success with better hearing.
Colleen Hicks
Dr. Colleen R. Hicks has worked as an Audiologist for almost 30 years in a variety of settings, including a VA Medical Center, Yale/Lawrence and Memorial Hospital, opened her own private practice, two ENT offices while living in NY State for five years and then several years in audiology technical support for a large hearing aid manufacturer. Dr Hicks obtained her first master's degree in Special Education, her second master's degree in Audiology in 1994 and her doctorate in Audiology in 2013. She has taught classes at both the undergraduate and graduate levels along with having supervised undergraduate and graduate students. Dr Hicks currently and has for many years held state licensure in Connecticut and Rhode Island. A mother of 2 and grandmother of 1, she spends her free time gardening, golfing with her husband and enjoying her granddaughter Aurora.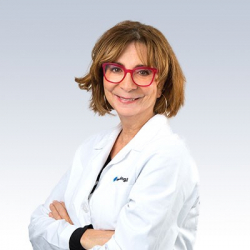 Mary Taddie
Mary Taddie graduated from Indiana University of PA with a BS degree in Speech-Language Pathology and Audiology. Mary's commitment to the hearing-impaired spans over three decades. Her empathy and understanding grew as a therapist at the Pennsylvania School for the Deaf. For over eight years, Mary was the East Coast Regional Manager for Dahlberg Electronics. In this role, she trained over 1000 Hearing Instrument Specialist how to dispense, fit and sell hearing aids along with training the psychology of a hearing impaired patient. She is a member of the American Academy of Audiology and the American Speech-Language-Hearing Association.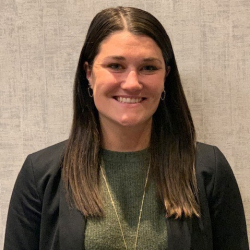 Maggi Dunlap
Maggi Dunlap, Au.D. joined the Onsite Hearing Care team in November of 2020 and is currently providing Audiology services across Connecticut and Rhode Island. Maggi obtained her Doctorate in Audiology from UConn and spent the last few years working in a busy Ear Nose and Throat clinic in Nashville, TN specializing in diagnostic audiology testing and the treatment of hearing loss. She is happy to be back in New England, living on the shoreline of Connecticut, to serve her fellow Nutmeggers.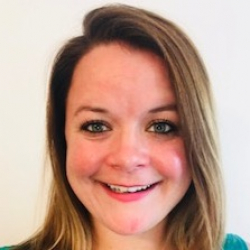 Kristi Backman
Kristi is our Hearing Instrument Apprentice and is looking forward to taking her exam in February 2019 to become a Licensed Hearing Instrument Specialist. Kristi has a Bachelor of Science Degree in Sociology with a Minor in Biology. She has a background working in hospice, assisted living, a background working with young adults with disabilities, and a background working with those who are visually impaired, blind, and hearing impaired. Outside of work Kristi enjoys spending time with her family and friends, going on adventures, and cooking.